For Employer
The 14th HR Expo: "Strategy and Tactic To Develop Resilient Talent To Enhance Company Competitiveness"

Jakarta, Indonesia — Kalibrr Indonesia turut berpartisipasi dalam acara HR Expo yang ke-14 sebagai platinum sponsor. HR Expo merupakan acara tahunan yang diadakan untuk mempertemukan para praktisi HR dari seluruh Indonesia. Acara yang diselenggarakan di JCC (Jakarta Convention Center) ini menjadi pusat pengembangan pengetahuan manajemen SDM di Indonesia dalam memberikan kontribusi yang positif bagi perkembangan praktik manajemen SDM di Indonesia.
Acara yang diselenggarakan 2 hari dari tanggal 11 – 12 Desember ini kurang lebih dihadiri oleh kurang lebih 300 praktisi HR dan 30 Exhibitors dari Indonesia. Berbagai solusi SDM yang mampu meningkatkan peran praktisi HR juga dihadirkan, meliputi Konsultan SDM, Provider Training, Pendidikan SDM, Penerbitan Buku SDM dan sebagainya.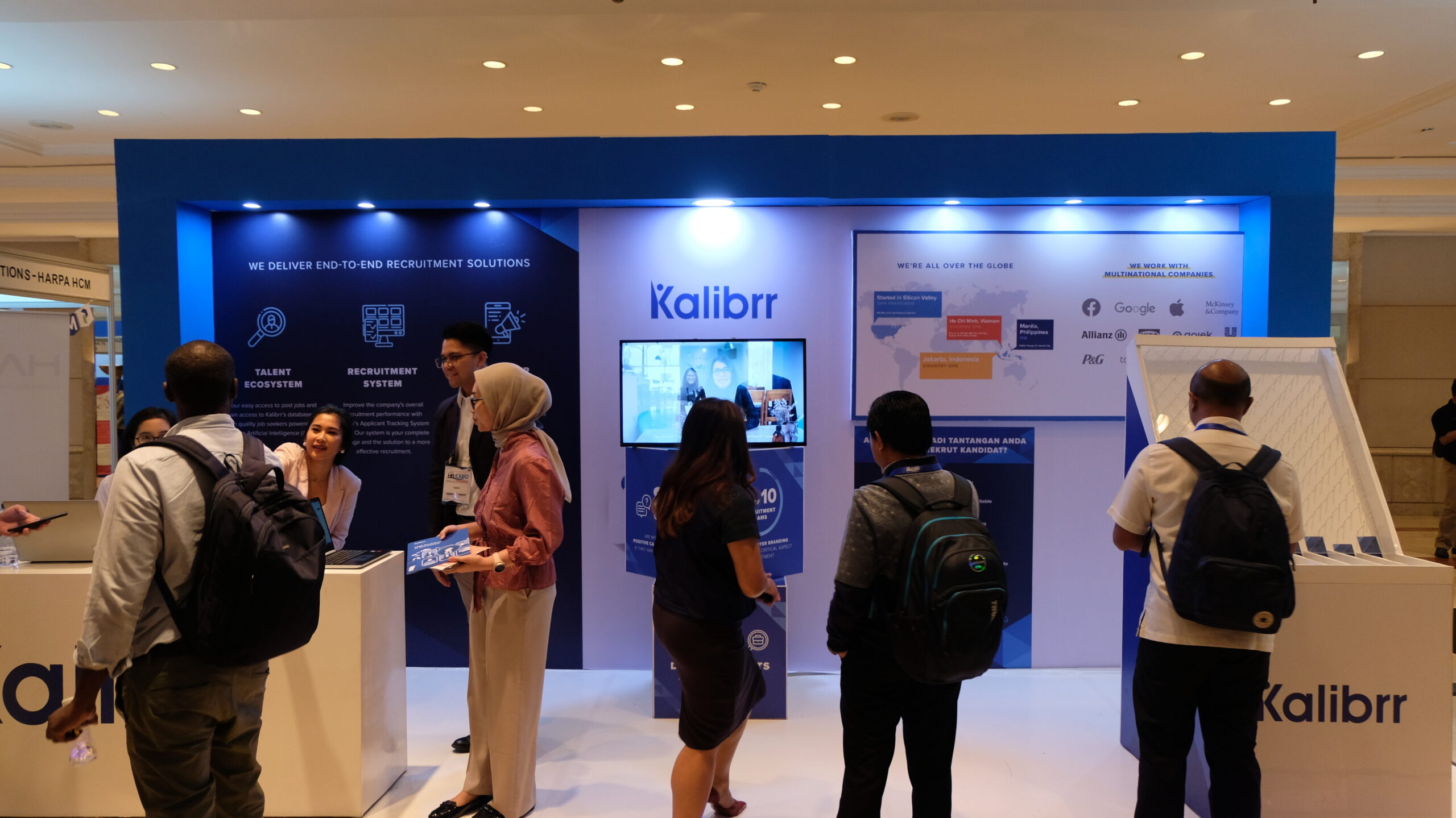 Kali ini HR Expo ke-14 mengangkat tema yang bertajuk The 14th HR Expo: "Strategy and Tactic To Develop Resilient Talent To Enhance Company Competitiveness" dengan menampilkan 38 pembicara (4 Pleno & 24 Track) yang berkompeten di bidang Manajemen SDM, baik dari Praktisi maupun Konsultan SDM.
Di kesempatan kali ini, Kalibrr melalui COO Kalibrr Indonesia, Sanuk Tandon, juga berkesempatan untuk menjadi salah satu pembicara di panel diskusi yang diselenggarakan dalam sesi Pleno bersama dengan Chief Product & Innovation Officer Bizzy, Arnold Egg, dan GM Strategic Business Partner Corporate HR Kompas Gramedia, Arki Sudito.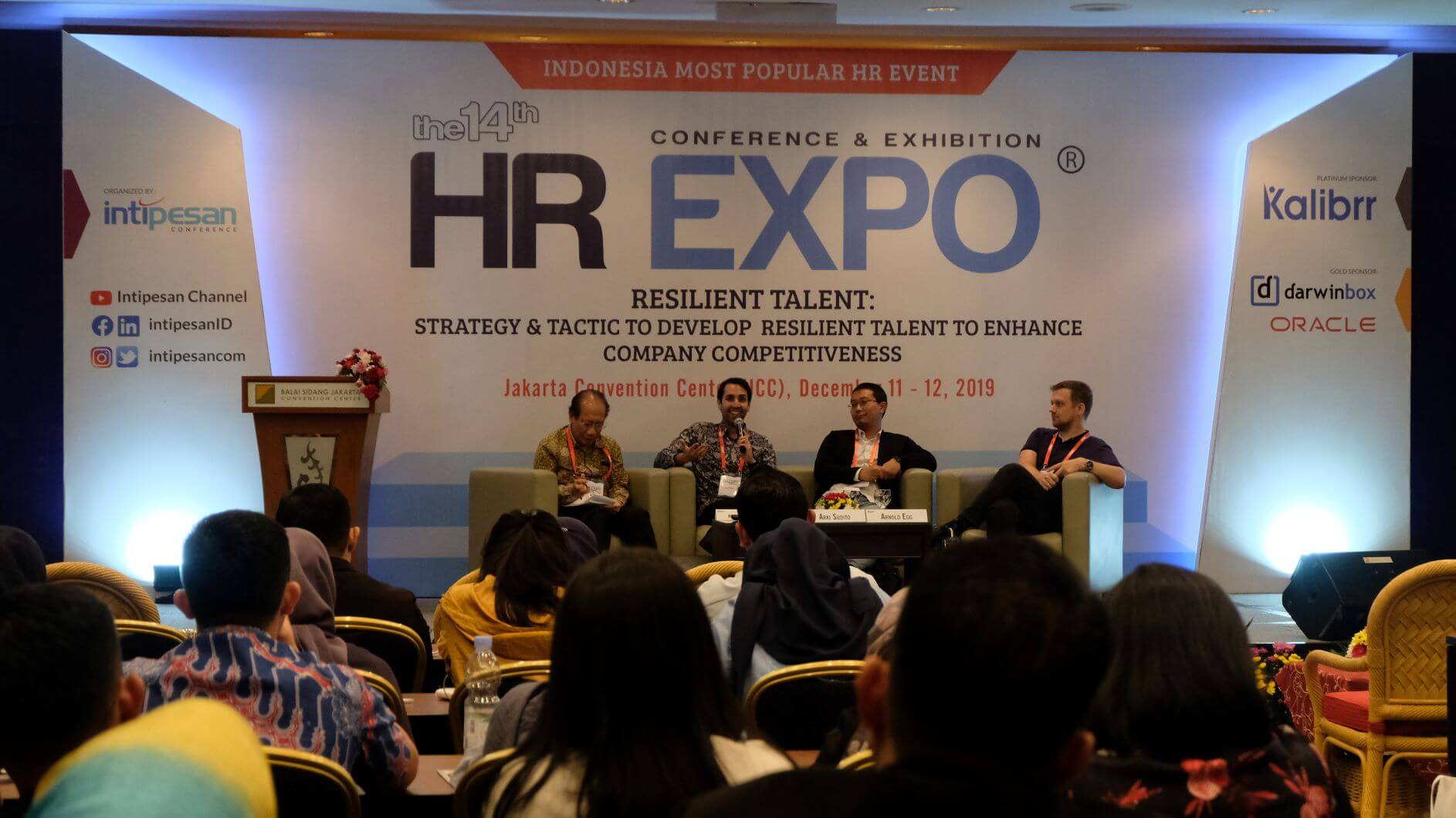 Suasana diskusi terlihat sangat interaktif, dimana ada sekitar 6 pertanyaan yang disampaikan oleh para praktisi HR yang hadir di diskusi tersebut. Salah satu pertanyaan yang menarik adalah ketika concern yang diutarakan seputar kompetensi yang akan terjadi di masa depan, tetapi bukan hanya kompetisi dengan sesama manusia, melainkan dengan robot. Apa lagi yang tersisa dari manusia?
Sanuk menjelaskan bahwa dalam melakukan pekerjaan kita sehari-hari, orang biasanya lupa the bigger picture. Itu yang membuat orang merasa bahwa apa yang mereka kerjakan tidak lebih penting daripada apa yang teknologi kerjakan, padahal tidak demikian.
"What is the bigger picture? Kenapa manusia diperlukan dalam suatu perusahaan? Kenapa tetap manusia yang dibutuhkan untuk mencapai tujuan? Itu pertanyaan yang harus ditanyakan ke diri sendiri. Manusia bisa menyelesaikan persoalan yang mesin tidak bisa lakukan. The moment you can solve your own problem, you're not bigger than yourself. But the moment you can solve someone else's problem, you can be bigger than yourself."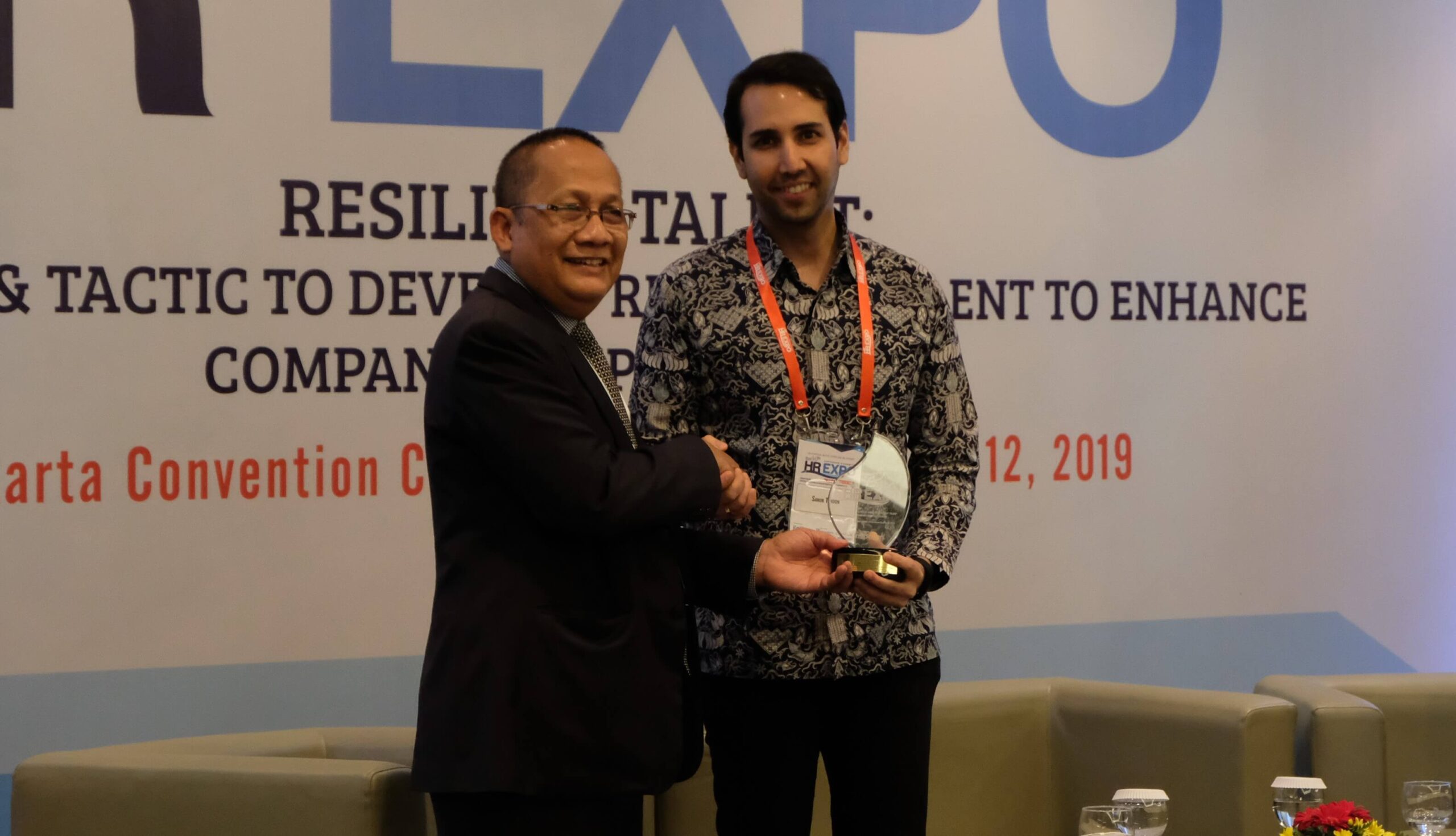 Dengan keikutsertaan Kalibrr sebagai Platinum Sponsor acara HR Expo ke-14 ini, Kalibrr berharap dapat meneruskan komitmen dalam memberikan solusi terbaik dan juga berkontribusi dalam pengembangan manajemen SDM di Indonesia di era revolusi Recruitment 4.0 ini.