For Employer
Kalibrr HR Movie Recommendations

INVICTUS (2009)
Dirilis pada 11 Desember 2009, Invictus merupakan film drama biografi yang disutradarai oleh Clint Eastwood serta diperankan oleh Morgan Freeman dan Matt Damon. Menceritakan kisah seorang Nelson Mandela yang diperankan oleh Morgan Freeman yakni tokoh yang berpengaruh dan dihormati bagi seluruh masyarakat dunia karena perannya dalam memperjuangkan hak – hak persamaan warga kulit hitam di Afrika Selatan, sekaligus menghapuskan rasa benci terhadap warga kulit putih dari diri warga pribumi di negara tersebut. Film ini menggambarkan bagaimana sekelumitmya perjuangan Mandela dalam memulai untuk menanamkan berbagai prinsip asas persamaan bagi warga kulit hitam dan kulit putih.
Berlatar tahun 1990-an, film Invictus ini sebenarnya diangkat dari buku biografi berjudul 'Playing the Enemy: Nelson Mandela and the Game That Made a Nation' oleh John Carlin.
Judul Invictus sendiri merujuk pada julukan Dewa bangsa Romawi, Invictus, yang dapat juga diterjemahkan dari bahasa Latin sebagai "tak terkalahkan" atau "tak tertaklukkan" dan seperti melambangkan perjuangan seorang Mandela. Film ini bahkan membawa nama Freeman (Aktor Terbaik) dan Damon (Aktor Pendukung Terbaik) sebagai penerima nominasi Academy Award.
Pesan yang tersemat dalam film ini adalah  terkait pada kemampuan Mandela dalam berkomunikasi dan terlibat dengan orang-orang biasa di Afrika Selatan di luar warna kulit mereka. Kualitas yang luar biasa tersebut yang harus dilihat dan ditiru oleh para profesional SDM saat ini di dunia kerja.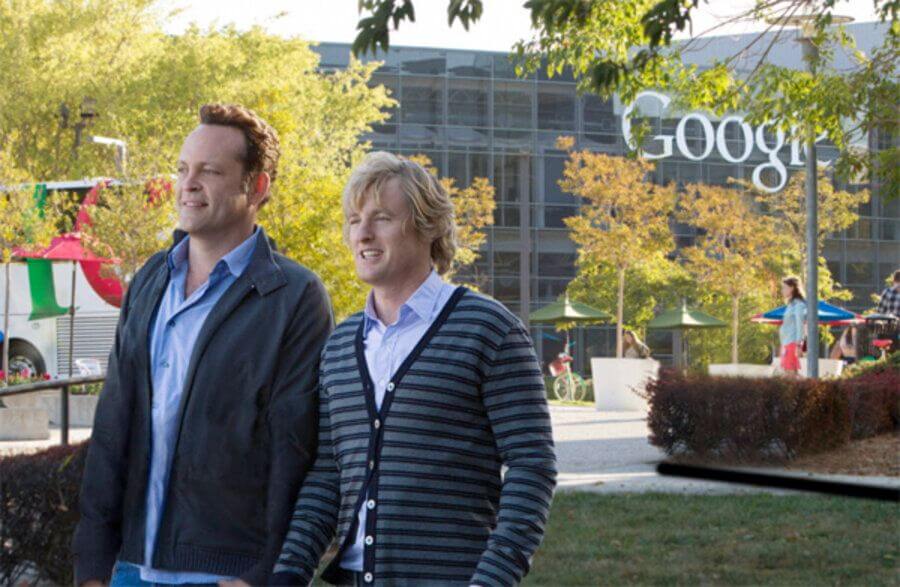 THE INTERNSHIP (2013)
Perjuangan untuk bergabung dengan perusahaan raksasa teknologi dunia yaitu Google sebenarnya adalah inti dari film ini.
Cerita diawali dari dua orang sahabat yaitu Bill McMahon dan Nick Campbell yang baru saja dipecat dari pekerjaannya sebagai seorang salesman. Tidak tahan dengan keadaan saat itu akhirnya mereka memiliki ide untuk melamar di perusahaan Google. Mereka mengawalinya dengan proses magang dan berkompetisi dengan kelompok magang lainnya. Meski harus melawan pelamar yang jauh lebih muda dan terampil, mereka tetap percaya diri. Tak hanya kurang pengalaman, mereka juga menjadi peserta magang yang tak lagi mengenyam pendidikan di perguruan tinggi.
Film ini menunjukkan bagaimana setiap kontribusi dalam sebuah tim bisa menjadi hasil yang luar biasa. Selain itu dengan adanya banyak orang di dalam tim maka akan membuka jalan untuk mendapatkan ide-ide unik dan luar biasa saat proses diskusi.  Basis keterampilan yang beragam juga akan meningkatkan kinerja, kreativitas, dan meningkatkan keterlibatan karyawan atau yang sering disebut employee engagement. Film ini cocok untuk anda yang bekerja di dunia human resource dan dapat mengaplikasikannya dalam bentuk training.